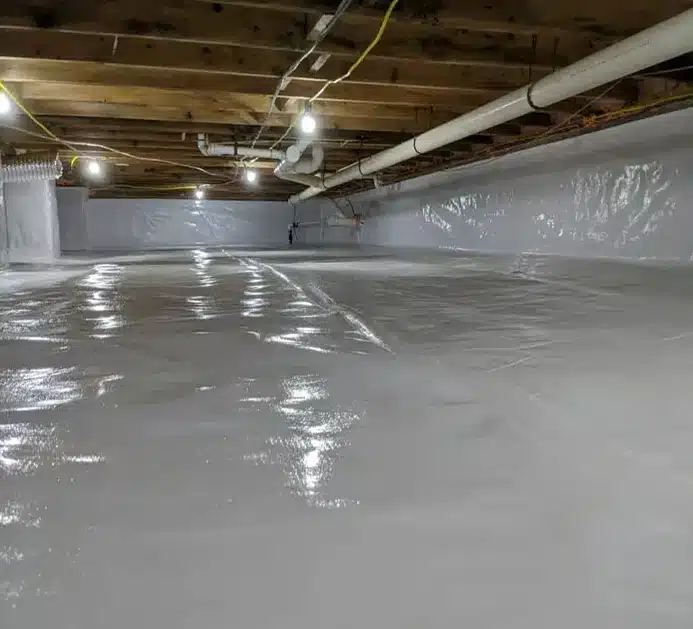 Ready to Take Control of the
Moisture

in your Crawl Space?
At Seaside Crawl Space, we understand that your crawl space may not be top of mind, but it's crucial to address any potential moisture issues that can lead to mold, wood rot, and costly utility bills. That's why our team, led by President Nick Luzak, a BPI Certified Building Analyst with over 15 years of experience in crawl space and home performance, is dedicated to providing the most effective and sophisticated crawl space encapsulation services in Kent and Sussex Counties.

From crawl space mold removal and vapor barrier installation to dehumidifier installation, we have the solutions you need to keep your crawl space healthy, dry and comfortable. Trust us to protect your home, improve your energy efficiency and save you money on costly repairs in the future.
Ask Us About
The Energize Delaware Rebate
Discounts!
It's even hassle-free; We do it all for you!
Launched in 2014, Seaside Crawl Space offers top notch crawl space services. From inspections to full encapsulations, mold remediation to preventative maintenance. We're here to protect your biggest investment and give you piece of mind for years to come.
---
We Love Working on
Crawl Spaces for Delaware
Homeowners in Kent &
Sussex County
---
We have a strong track record of customer

satisfaction.
Seaside does not only great work but in this day and age its hard to find people that care about the work they do. Nick was not only professional but communicated through out the process and stopped by on more than one occasion to make sure what we had planned was exactly what was needed. Thanks Seaside
Excellent company and very professional staff. We couldn't be happier with the workmanship and end result. Highly recommend them.
Excellent company and very professional staff. We couldn't be happier with the workmanship and end result. Highly recommend them.
We are firm believers in keeping all crawl spaces dry, healthy and comfortable!
Our experts have treated single households, HOAs, rental properties, and commercial buildings.
Square Feet of Vapor Barrior Installed
Our HD-C Systems provide the most value and effectiveness to meet different budgets.
Customers Saved in Rebates
Money we've gotten back for homeowners from the Energize Delaware Program
Explore our
detailed articles

to
learn more about how to
protect your biggest investment.
How Much Does Crawl Space Encapsulation Cost?
One of our most asked questions is – how much is this going to cost? Quite often people think they can get a quality encapsulation for $2,000 – $3,000. That is just unrealistic in most situations. It is very hard to give a number because every crawl space is different, and the needs of your crawl space could vary from your neighbors which could drastically change the price.
Why Select Us As Your
Preferred Provider?
Continued SupportPost-Installation
Long-Term, ProvenSolutions
Up to $4,000Rebate Discount